Reception to celebrate appointment
was held on March 12, 2004
Reception was held in the evening on March 12, 2004, in National Press-club Building to celebrate the appointment of Professor Rei Shiratori to be Honorary Consul-General of Malta.
More than 250 guests attended the reception. These guests included Hon Toshiki KAIFU (Former Prime Minister and Member of House of Representatives), Hon Tsutomu HATA (Former Prime Minister and Member of House of Representatives), Mr. Kunio ANZAI (Chairman, Tokyo Gas Co.), Mr. Yuzaburo MOGI (President, Kikkoman Corporation) and Mr. Yoichi ERIKAWA (Former President, KOEI Co. Ltd.).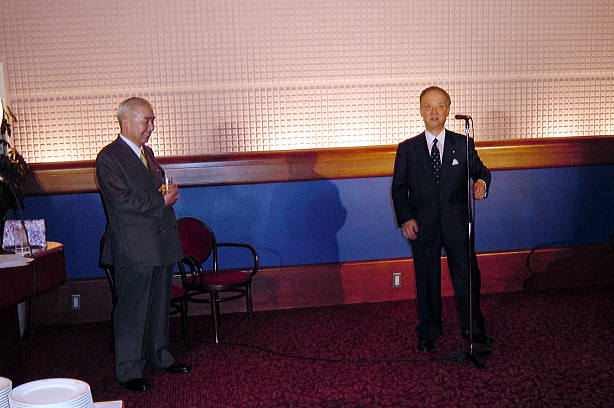 Former Prime Minister KAIFU talked about his visit of Sheffield
Reception was opened by the congratulatory speech by Hon Toshiki KAIFU, former Prime Minister. He recalled his visiting with Professor Shiratori to Yorkshire Dale in 1980 when Professor Shiratori organized a symposium on "Japan in the 1980s" in the University of Sheffield. Hon Tsutomu HATA, another former Prime Minister, talked about his association with Mrs. Shiratori in his college days, and mentioned his long association with Professor Shiratori as political leader over 30 years.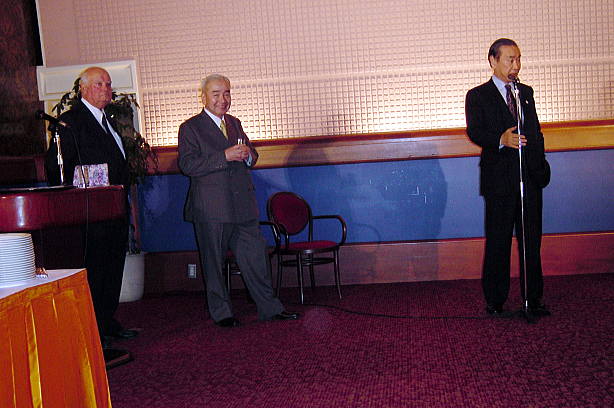 Another former Prime Minister HATA made 'Congratulation'
Mr. MOGI, President of Kikkoman Corporation, touched upon the breakfast discussion meetings of Institute for Political Studies in Japan (IPSJ), and his memory of lecturing in Essex Symposium when Professor Shiratori was in the University of Essex.
Mr. ERIKAWA, owner of KOEI entertainment software company, mentioned Professor Shiratori's contribution as President of Japan Association of Simulation & Gaming (JASAG).
These congratulatory speeches were all warm-hearted and expressed various aspects of Professor Shiratori's activities.
Mr. MOGI of Kikkoman (left) and Mr. ERIKAWA of KOEI (right)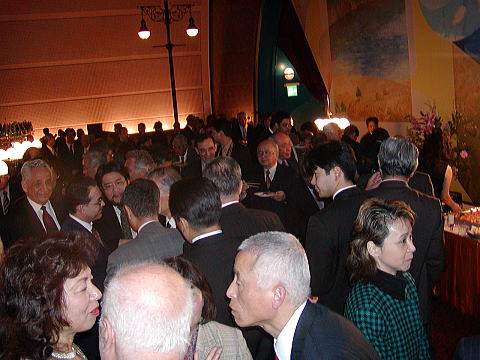 250 guests attended reception
Students of Cheer-leading Club "Fine" of Tokai University where Professor Shiratori teaches made performance in the Reception.
Although Maltese wine was not served, 'sashimi' of Maltese tuna was served in the Reception.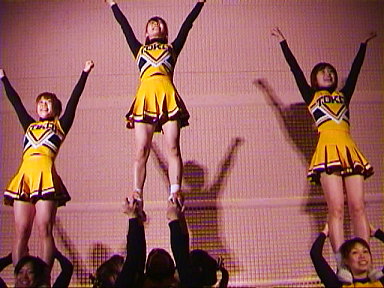 Performance by Cheer-leading Club "Fine" of Tokai Univ


Mr. Edward SAMMUT (Former Principal Information Officer at The Office of the Prime Minister of Malta) visited Japan to attend the Reception and read Message from HE Professor Guido de Marco, President of Malta, and Message from Hon Joe Borg, Minister of Foreign Affairs of Malta.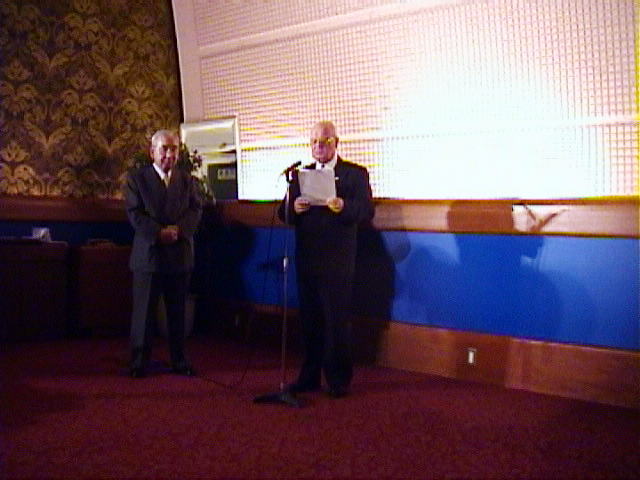 Mr. Edward SAMMUT read Message from President of Malta
Mrs. Kazuko SUGIMOTO, Member of Board of Japan-Malta Friendship Association, gave flower bouquet to Professor Shiratori.
Professor Shiratori addressed 'Words of Gratitude' in the end of Reception. He mentioned in the 'Words' that this reception was held not to celebrate his appointment but to let Japanese public know the existence and value of "the Republic of Malta which is small in size but great in its way of life".
It was a nice reception.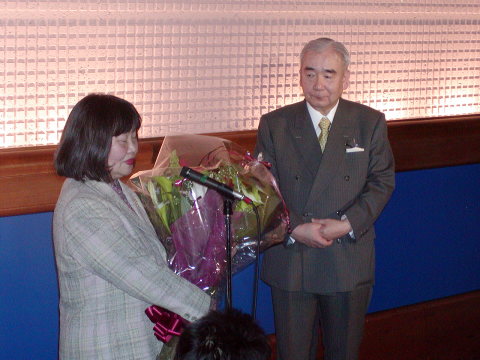 Mrs. Kazuko SUGIMOTO of Japan-Malta Friendship Association