The 34th Conference of
International Simulation and Gaming Association (ISAGA)
was held in Kazusa Academia Park in Kisarazu
from August 25 to 29, 2003
The 34th Conference of International Simulation and Gaming Association (ISAGA2003) was held in Kszusa Academia Park in Kisarazu-shi from August 25 to 29 2003. Professor Rei Shiratori served as Chairman of the Organization Committee (Organizer) of the Conference.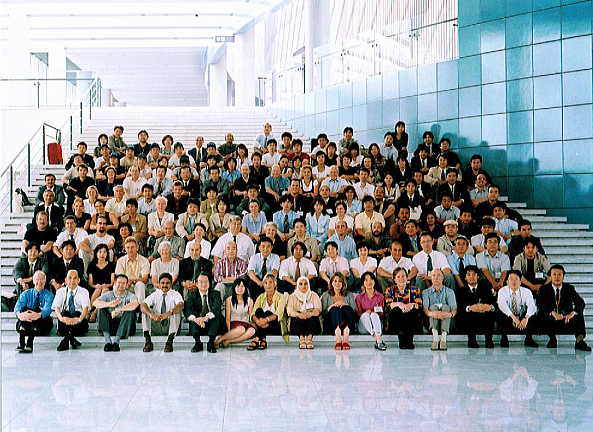 Participants in front of Main Hall
Around 400 researchers from 35 countries participated in the Conference. Main theme of the Conference was "Social Responsibilities and Contributions of Simulation & Gaming." More than 200 papers and presentations were publicized in the Conference.
Professor Shiratori spoke in the opening Plenary Session in the following way.
"I believe for all of us gathered here today that it is our social responsibility to help raise Simulation and Gaming research from the level of tools and techniques to one of an established science and academic discipline."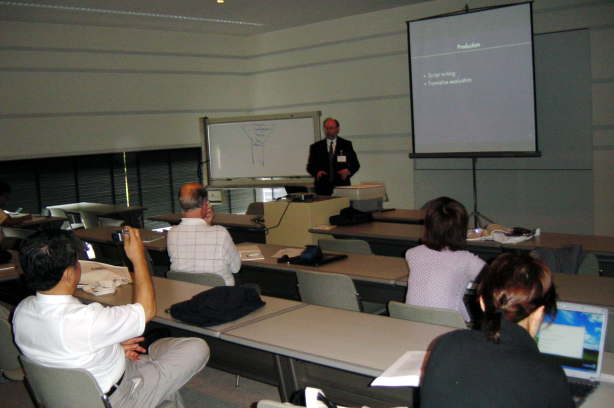 Over 200 presentations were held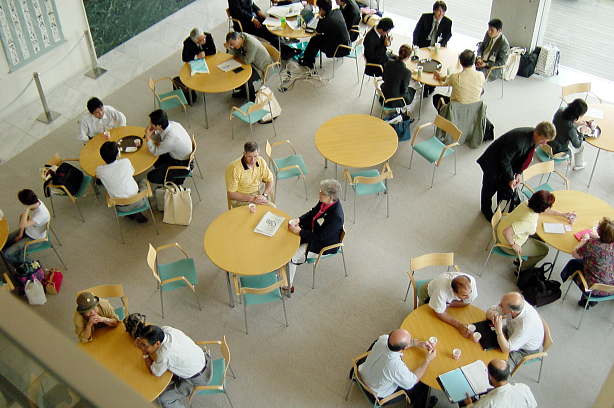 Participants at coffee break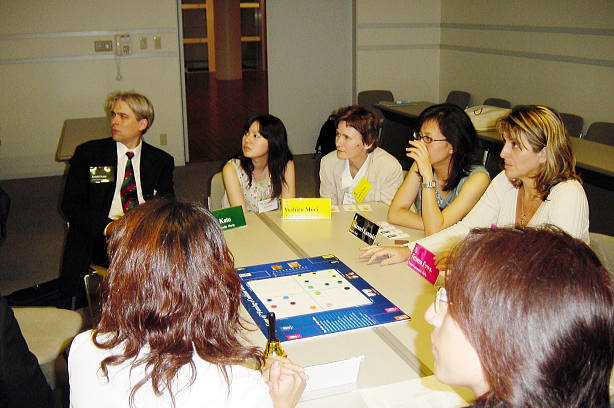 Participants enjoy 'Coalition Government' game


Poster session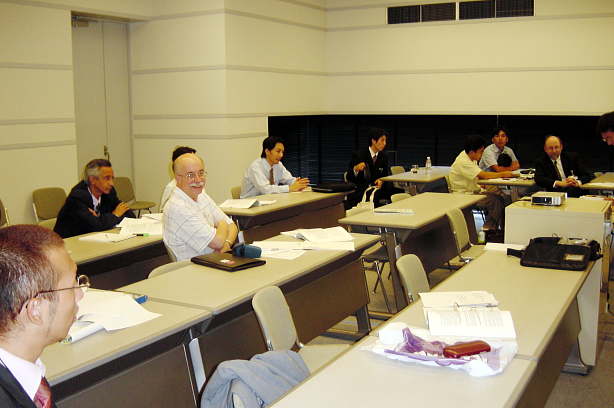 Audience at Parallel Session
Professor Shiratori and Professor Jan Klabbers (Secretary General of ISAGA) was given JASAG Prize for their academic contributions to the development of 'Simulation and Gaming Research.' He was also elected to be President of ISAGA for the year 2003-2004.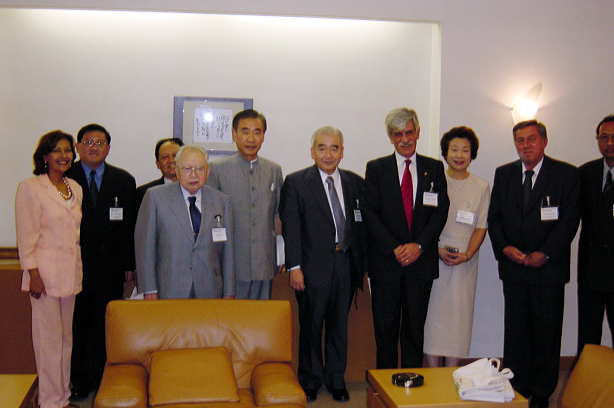 Mr. Tsutomu Hata (Former Prime Minister) and
Professor Jiro Kondo (Former President of SCJ)
with other distinguished guests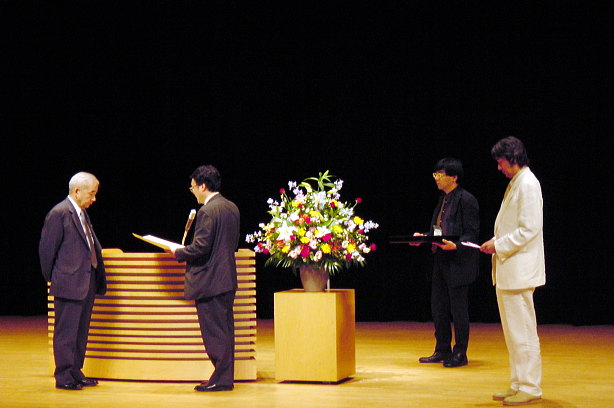 Professor Shiratori was given JASAG Prize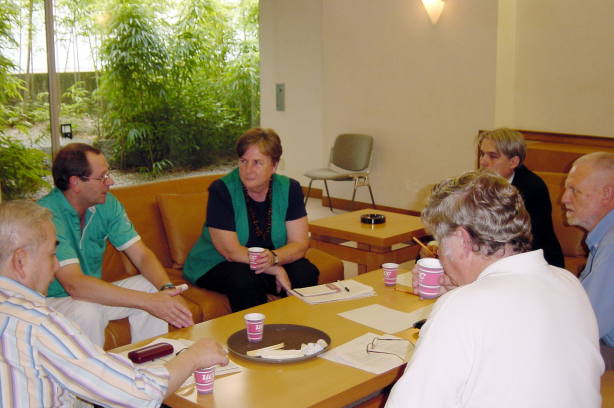 Sub-Committee for Organization Reform
Participants also visited Nikko and enjoyed beautiful buildings of Toshogu Shrine and their gorgeous carvings.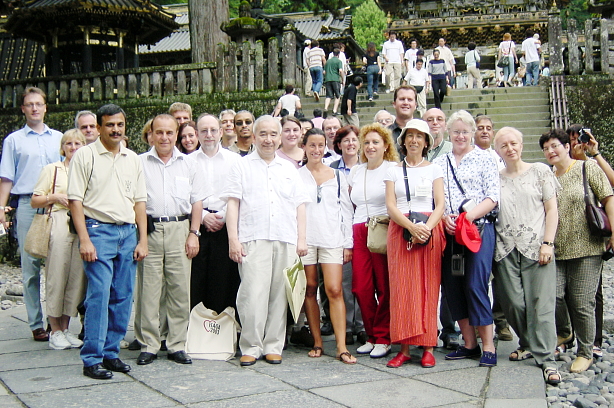 Participants at Nikko (1)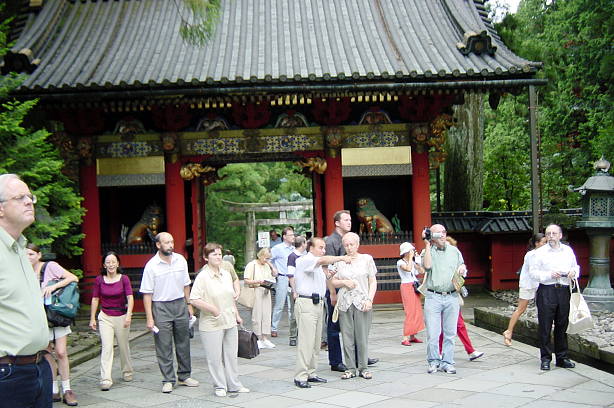 Participants at Nikko (2)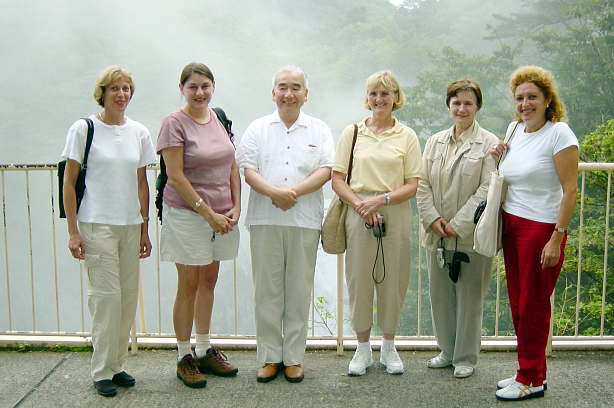 Ladies in front of Kegon water-fall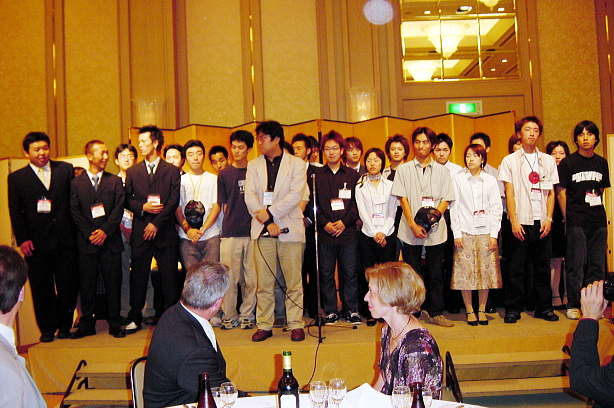 Student staffs at Conference Dinner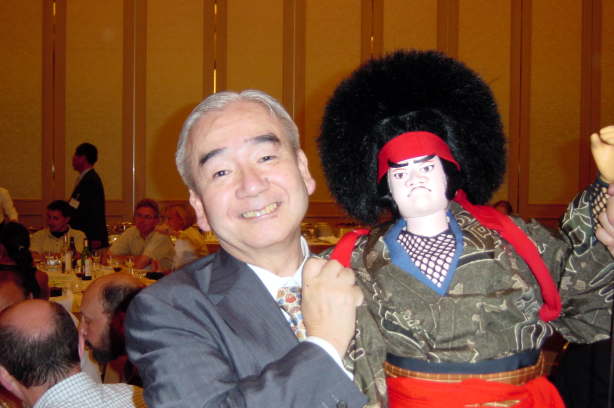 Professor Shiratori with local puppet
at Conference Dinner